You might not want to agree, but in our daily lives, we use abbreviations and terminologies without knowing their proper meaning or usage. Other times, we might be familiar with the terms, but fail to realize that person we are speaking to might be clueless with those words. In a call center, having in-depth knowledge about call center jargon is critical for agent success.
And at the end of it all, it is surely not great to deem these call center terminologies as jargon – especially in the contact center industry and the world of customer service. To counter this rather awkward experience, we have tried to simplify this contact center jargon and provide a comprehensive understanding with proper definitions about common call center terminologies and some jargon that are commonly used in the call center industry and work environment.
Next time you listen to your customer experience officer talk about technicalities in the call center when any discussion around call center software features takes place (such as during any customer call) – you'll definitely have an edge.
List of Call Center and Contact Center Terminologies
Here are 30 call center terminologies you should definitely know about:
1) Agent
This is an individual at a call center who is appointed for answering customer calls. Another name for a call center agent is a customer service representative.
2) Agent Status
This refers to the particular point in time which depicts the call center agent's work status, i.e. busy, wrap, idle, available, unavailable, etc.
This is a specialized phone system that handles incoming calls, also called inbound calls. The Automatic Call Distributor recognizes and answers the calls and checks in the database, for routing to the most appropriate agent available. An important role of ACD is to produce management information that tracks both calls and agent performance.
4) Average Handling Time (AHT)
This is measured right from the time an agent begins the interaction with the customer, including the hold time, talk time, and related tasks that follow the entire transaction.
5) Automatic Speech Recognition (ASR)
A solution that can automate some or all parts of a customer call – it allows call centers to use natural language, with minimum intervention from the agent.
6) Average Talk Time
This measures the time an agent spends while speaking to a customer. It does not include the time a customer spends on hold nor the time an agent does any other work – during or after the call.
7) Abandoned Call
This is necessarily a call or any other type of contact proposed to a call center but ends before any communication takes place.
8) Blended Agent
This is an agent who manages both inbound and outbound calls, along with applications, as per the requirements.
9) Blended Universal Queue System (BUQS)
This is essentially a combination of email, chat, and other data enabling universal queuing along with call blending.
10) Call Blending
It is a competent strategy to smoothen the demand for inbound and outbound calls. This works effectively in a situation where an agent is doing more outbound calls. Therefore, at that particular time, the agent would receive less of inbound calls and vice versa.
11) Call Center Manager
This is a person who is responsible for budget execution, operation, business performance and overall direction of the call center management software.
12) Call Handling Analysis
This is an approach to measure the potency and quality of handling of calls by the agents.
13) Coach
This is the person in a call center who provides additional support and technical knowledge to agents.
14) Customer Experience Management (CEM)
Procedures adopted by a company to track the interactions between a customer and the call center agents.
A technology that uses Computer Telephony Integration software to match a customer's number and their previous call records.
16) Call Recording
It is a technology that enables call centers to capture and record all customer and agent telephony interactions. The caller has to be informed before the call is being recorded.
This is a process designed to ensure that each call is routed to the right agent with proper skills, and has prior knowledge regarding the customer's issue. Call routing often includes identifying high-value callers and routing them to a shorter queue, or to the most proficient agents.
This is the ability to automatically combine voice and data at the agent desktop. It is also known as screen pop – when customer details appear automatically on an agent's screen at the same time a call is attended. Such technologies can help call center agents do their job more effectively to create happier customers.
It is a metric used in order to determine whether or not agents are working the amount of time they have been asked or required to.
This is a system that helps in identifying the customers' needs, improving customer interactions, customizing contacts, sales approaches, and automation to provide optimum service to each type of customer.
Cloud contact center allows business to interact with the customer acorss any all the channels like voice, sms, email, social media; facebook, whatsapp, viber, messanger and more. Organizations can manage their complete call center operations on cloud from anywhere on any device.
There are many call centers that handle large amounts of incoming emails that can't be checked manually. Therefore, it is opened and scanned by DMS for electronic distribution.
22) Expected Wait Time (EWT)
In a call center, EWT is the expected time that customers are told to wait before they can speak to an agent. It is one of the best practices to measure the average expected time.
It is a way to identify the customer's issue, the first time they contact a call center agent. It is a metric that monitors the quality of service that customers are receiving, by counting the number of times their issues got resolved on the first point of contact. Providing an ideal caller experience will ensure the customer keeps coming back to engage with your business.
It asks customers to press the buttons on their telephone keypad to select which service they want. Thereafter, the IVR routes the call to the most appropriate agent.
This is a system that automatically calls a list of the telephone in sequence – screening out no answers, busy signals, answering machines, and disconnected numbers.
It dials a list of numbers one after the
other only when an agent is available to handle them. It offers more control and results in better connections with the help of bypassing busy numbers and dropped calls. The agent is always available to talk to the customer as soon as the call is answered.
27) Voice Response Unit (VRU)
It is an interactive technology that allows humans to communicate with computers, either through voice or dual-tone multifrequency.
It is an integrated set of processes that call centers to use to optimize the productivity of its agents on the individual, departmental, and entity-wide levels. It includes determining and providing schedules, forecasting, and adherence for a workforce in their future events.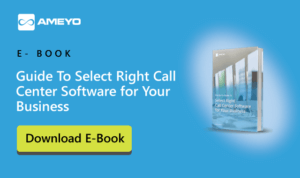 29) Wrap Time
This describes the time taken by an agent to complete any transactions or work for a customer after the call has ended.
30) Web Self-Service
It is a type of electronic support, which allows the customers and agents to access information and perform tasks over the Internet, without any other interference from another agent in the call center.