Ameyo Engage is an all-in-one cloud based call center software for customer service, support, and help desk operations. Ameyo Engage integration with Zendesk, the leading cloud-based customer service platform tightly weaves the functionality of both applications to improve responsiveness, efficiency and management of customer experience.
In contrast to existing call center software and customer service applications, the Engage-Zendesk contact center integration provides significant value out-of-the-box that breaks traditional boundaries of existing integrations. Through this integration, businesses can radically improve customer service, case management, customer relationships by:
1. Automatically synchronizing Data between Ameyo Engage and Zendesk
Ameyo Engage automatically synchronizes customer profiles and tickets between Ameyo Engage and Zendesk. This two-way synchronization ensures that your reps are always armed with updated information and provides reps the power and flexibility to quickly search for a customer service request and status within the Engage interface, eliminating the need to navigate through multiple user interfaces and inefficient toggling between different application windows.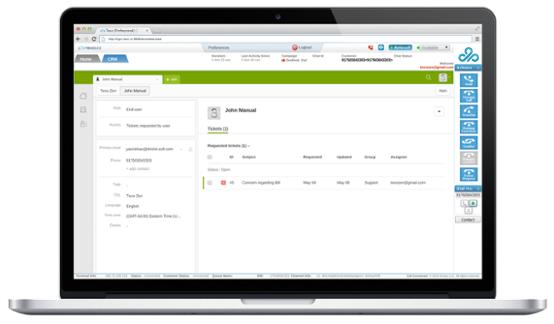 2. Instantly Responding to Customer Requests
Ameyo Engage allows for a customer's information to be automatically displayed during inbound or outbound interactions, providing reps with complete information on existing request and history of prior service requests. With Ameyo Engage intelligent routing capability, customers (callers) can be routed to appropriate reps based on the nature of customer request.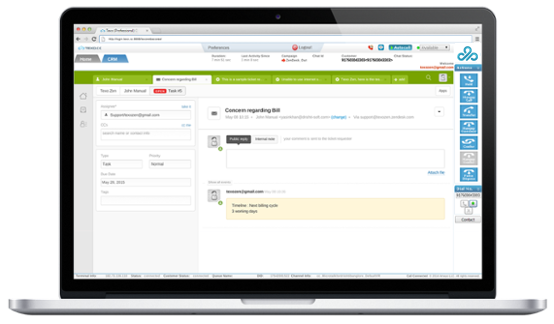 The platform is configured to implement an IVR system to provide customers with contextual self-service options and, when requiring human assistance, the call will be routed to the best-skilled Engage rep, eliminating transfers and improving overall customer experience.
3. Enabling Personalized Rep Responses
Ameyo Engage Preferred Agent Routing capability routes customer calls to reps who are handling the requests (tickets) of the customer creating a seamless workflow of reps. Prior to answering the call, the rep is armed with every piece of information he needs to handle the call. Ameyo Engage empowers rep with customer intelligence including voice recordings, transcripts, the complete history of interactions, service history, etc. Equipped with this contextual information reps are able to personalize their responses improving customer experience.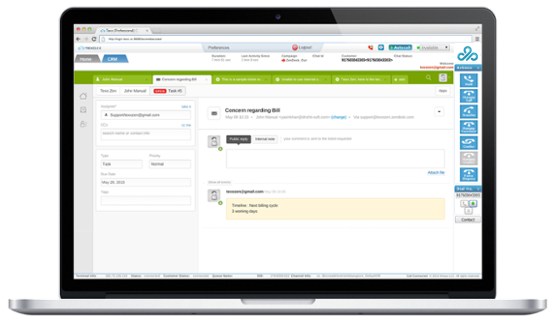 4. Controlling Customer Conversations from a Single Screen
Reps are provided with a combined Ameyo Engage and Zendesk single screen SaaS environment allowing them to manually create and update tickets on Zendesk from Ameyo Engage interface. Through API integrations, reps can take actions in Zendesk without leaving the Ameyo Engage interface. This streamlined process will save your reps time so they can focus on your customers.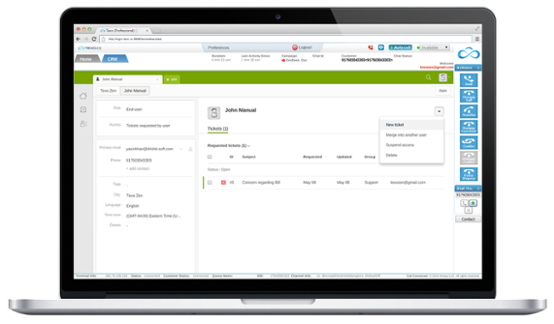 5. Providing 24*7 Customer Support
If customers call after office hours a ticket is automatically generated in the system with attached voicemails, i.e. if the customer leaves one. These tickets would be stacked in the database on priority to be called back. Once the ticket is generated the reps are notified by email with information on all missed call and voicemails that are to be called back on priority. And once a rep calls the customer, the ticket is updated with interaction history and voice log.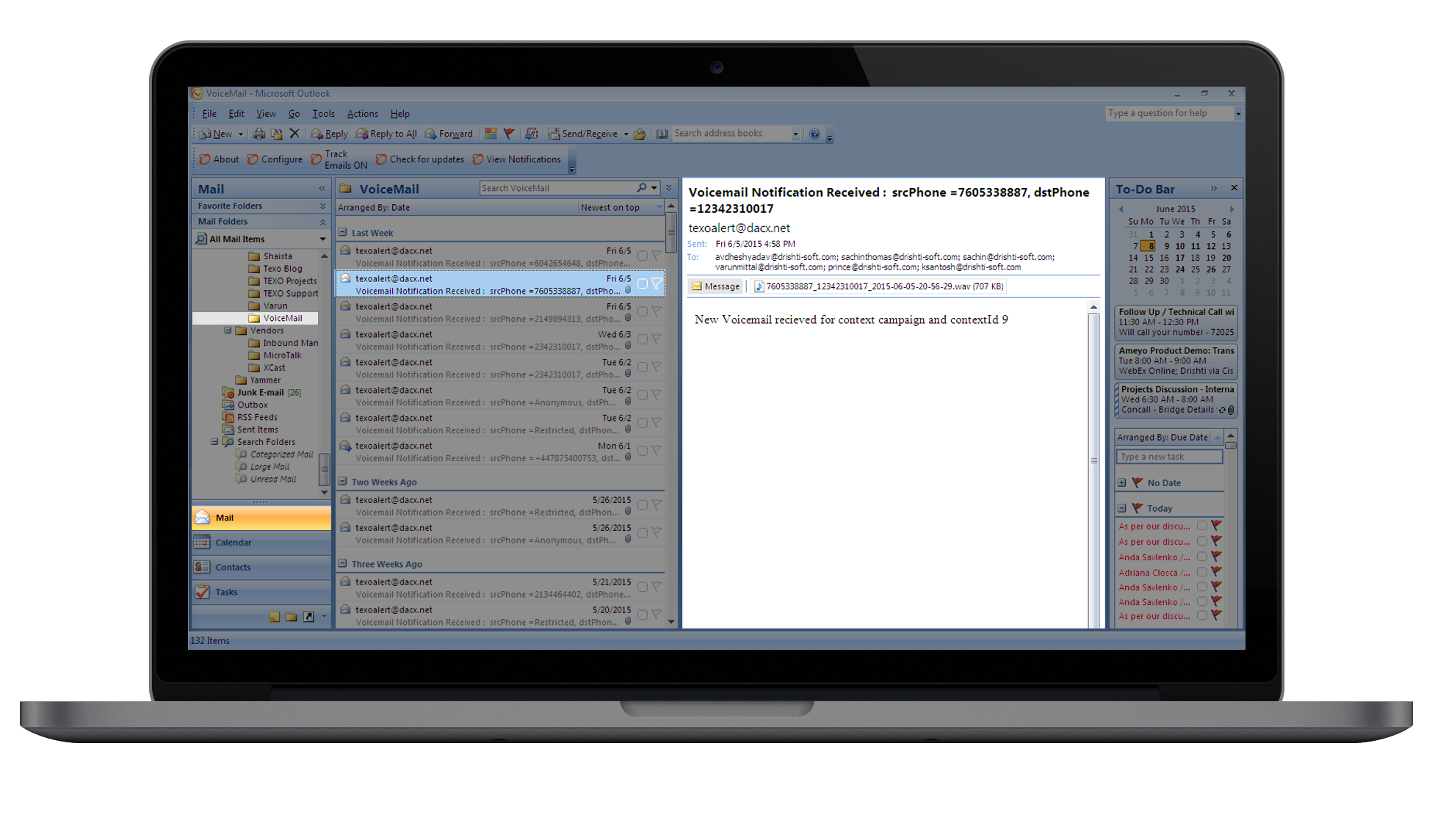 The manager/supervisor is authorized to fetch reports on all outstanding tickets to ensure that every missed call has been attended.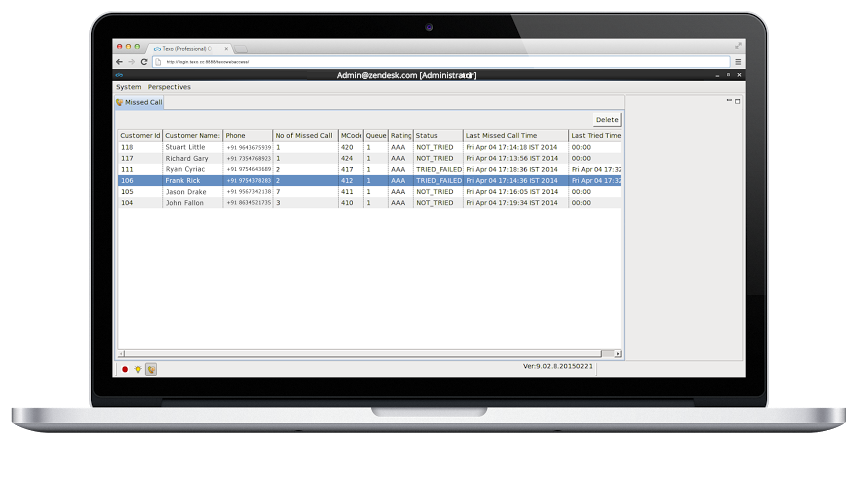 In addition to a complete host of contact center and customer support features, this new contact center integration unveils new opportunities to businesses of all sizes to deliver remarkable customer experiences.