Cloud Based Contact Center Features
Grow your business by gaining customer loyalty with a world-class cloud based call center solutions
Voice Services for Cloud Based Contact Center
Cloud Telephony Solutions capabilities to transform calls into customer engagement opportunities and maximize customer reach with
smart routing options
Auto Dialer
Better connect rates with three types of dialers – Progressive Dialer, Preview Dialer, Predictive Dialer

Web-RTC
Enable voice communication between agent browser and call server

On- call Options
Features like hold, mute, transfer and conference are available to ensure a professional experience is exhibited during customer calls.

Click-to-Call
Allow agents to automatically dial customer numbers by a single click of a button to eliminate the need for manual dial

Call Disposition
Configure call disposition options so that the details of every call are retained and is made available to all the stakeholders.
Intelligent Routing capabilities of Cloud Contact Center
Steer the callers in the direction of the right agents to resolve the complaint faster with a cloud-based solution

Interactive Voice Response (IVR)
Allow the customers to choose to help themselves. Eg, payment or ask for an agent's assistance

Automatic Call Distributor
Connect the callers to the best-suited agent based on skill, IVR options, and other factors

Number Masking
Ensure customer privacy and retain business by encrypting the customer's and vendor's number

Skill-Based Routing
Direct customer to specific agents based on parameters such as, the agent who interacted with the caller within a custom time.

Forward to Phone
Forward calls to mobile phones or landlines so that your agents are always available even when they are working from home.
Agent Empowerment
Arm the agents to handle all types of customer queries on cloud-based contact center

Knowledge Base
A bank of information the agents can refer to resolve the queries quickly and satisfactorily

Lead Prioritization
Sort and filter data based on custom parameters and attend to urgent queries on priority

Single View of Customer
Get a 360-degree view of all the customer interactions to make sure the agents are well informed and capable of handling the queries effectively
CRM Integration
Seamlessly integrate Ameyo Engage with your business tool to ensure that all customer data is available in one interface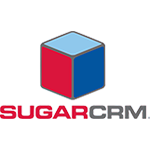 Sugar CRM
Synchronize your processes with Sugar CRM to access all the relevant information of the customer to ensure a delightful experience

Freshdesk
Integrate Ameyo Engage with Freshdesk to deliver a seamless customer experience with an exceptional experience by equipping agents with everything at their fingertips.

Zoho
Form rapport with the customers by allowing the agents to view all the customer details using Ameyo Engage integration for Zoho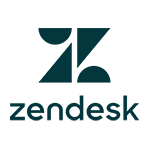 Zendesk
Arm the agents with updated information and provide reps the power and flexibility to quickly search for a customer service request by integrating with Zendesk.
Reporting and Monitoring
Easily assess your relevant call center metrics to optimize KPIs with cloud based call center solutions

Voice Logger
Keep a record of all your inbound and outbound calls to use for compliance, training, and improvement.

Explore Voice Logger

Real-Time Monitoring
Allow managers and supervisors to monitor real-time conversations between customer and agent.

Supervisor Dashboard
Assess the performance of your team on relevant metrics such as Schedule Adherence, Average Handle Time, First Call Resolution rate.

Peak-hour Control
Allow the managers to ensure agents are available and ready to take calls during rush hours.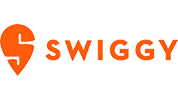 Struggling to Choose the Best Remote Contact Center Solution for your Business?