Channel Partner Directory
Tasacom Technologies Inc is a full-service IT consulting & software development company that specializes in addressing complex mission-critical IT issues, initiatives, and objectives.
For STCS, achievement thrives on finding better ways of doing things for our customers so that they can reach new heights of achievement.
Bay Computing Company Limited, one of the leading IT companies, specializing in information technology security systems.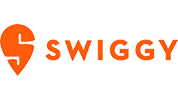 Looking for Partner Opportunities