Drive Customer Engagement with

Ameyo's End-to-End Solutions
Empower your workforce with Ameyo's flexible solutions that suit all business sizes. Starting from call center operations to ticket management, Ameyo provides an updated technology that is easy to use and smart to implement. Let all your departments work hand-in-hand while you ensure a smooth journey for the customers.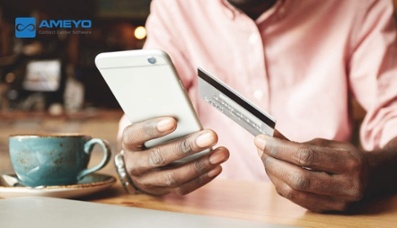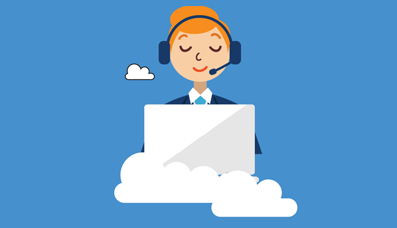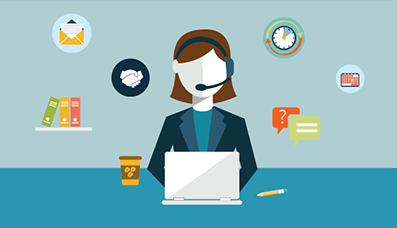 Call Center Solutions
Cloud Contact Center
Helpdesk Software
Simplify customer interactions with Ameyo's Call Center Solutions that are easy to deploy. Get an omnichannel contact center software to manage all inbound and outbound operations with ease. Get a complete solution with features like auto dialer, smart call routing, and seamless integrations
Reduce the need for hardware set up with cloud contact center and maintain call center operations on cloud. Cloud Contact Center is hosted over internet that allows interactions through multiple channels virtually. Expand the business size and scale with ease while maintaining the data security of your business.
Streamline your customer support for a delightful experience. Engage with your customers across channels and automate ticket operation for easy ticket management. Ameyo's Helpdesk Software enables businesses to drive contextual conversation and provide dedicated customer support.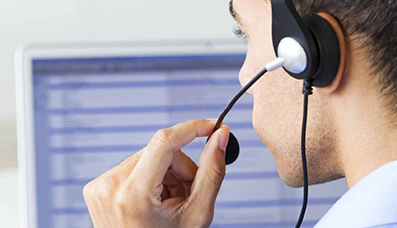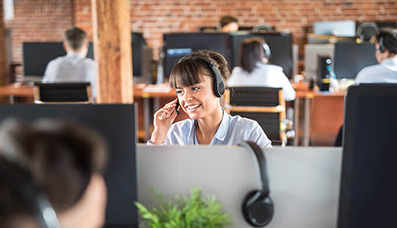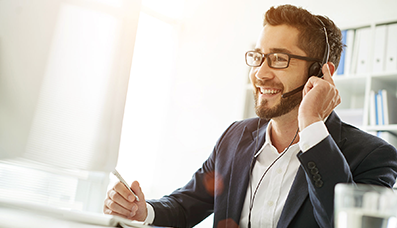 Ticketing System
Customer Service Software
Customer Support System
Automate the management of customer interactions with Ameyo's smart Ticketing System. Help Desk Ticketing System helps businesses to not only manage customer conversations across channels but also enables sales reps to preserve the context with automated ticketing operations.
Decrease 40% of repeat calls while increasing agents' productivity with Ameyo's Customer Service Software. Intelligent customer service solutions can help a contact center optimize operations and delight customers throughout their journey.
Ameyo's comprehensive customer support system helps you streamline the customer service process by automating the complete ticketing process, providing omnichannel support, customizing performance reports and dashboards for faster and quality service delivery.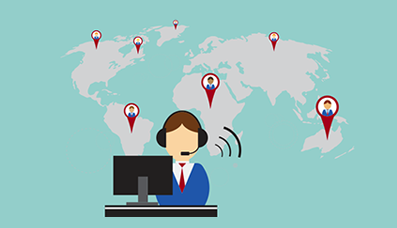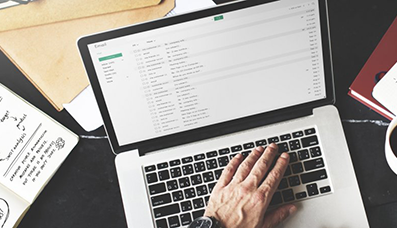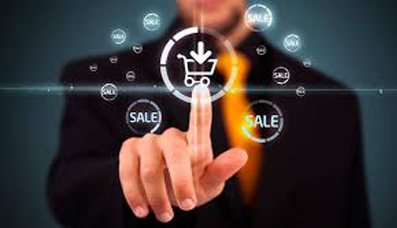 Virtual Call Center Software
Debt Collection Software
Digital Sales
Manage your call center virtually while allowing agents to work from remote locations. Ameyo's virtual call center solution helps businesses scale with ease and reduces the cost of operations. Reduce the need for hardware set up and handle interactions virtually with an Internet-ready software.
Ameyo's intelligent debt collection software can deliver higher Promise-to-Pay (PTP) rates effectively. Automate daily operational tasks of collection agents to minimize the time spent on mundane and unproductive tasks and let them dedicate their time to critical issues.
Ameyo Remote Call Center Solution provides contact center agents the flexibility to login from anywhere, anytime. The agents as well as the supervisors can login to the system from any device. The solution helps to overcome remote IT infrastructure challenges by getting a 360-degree view of all remote systems, devices, and environments.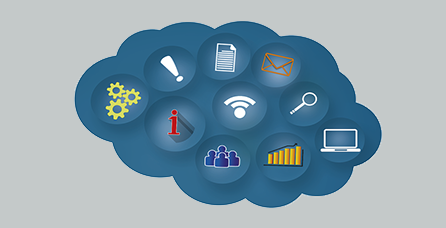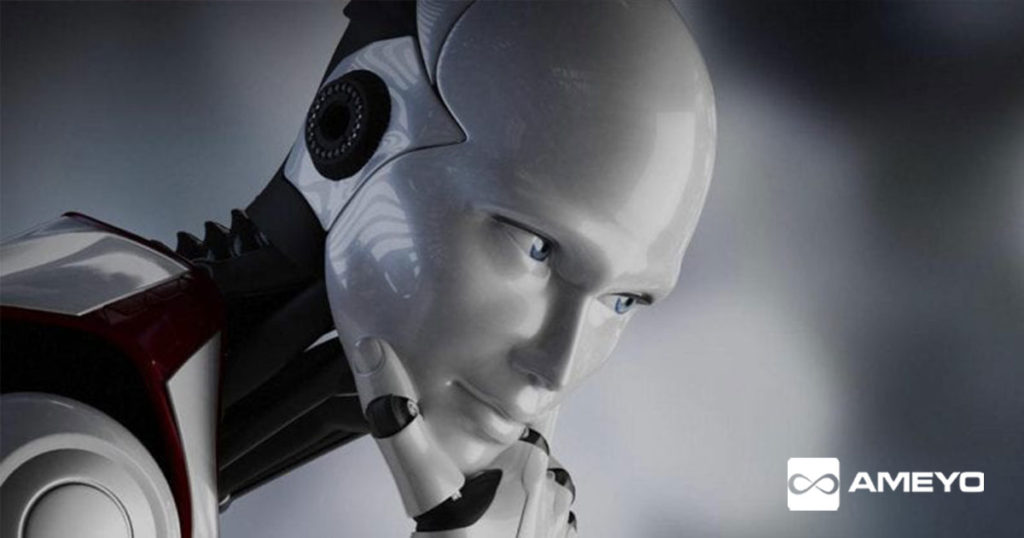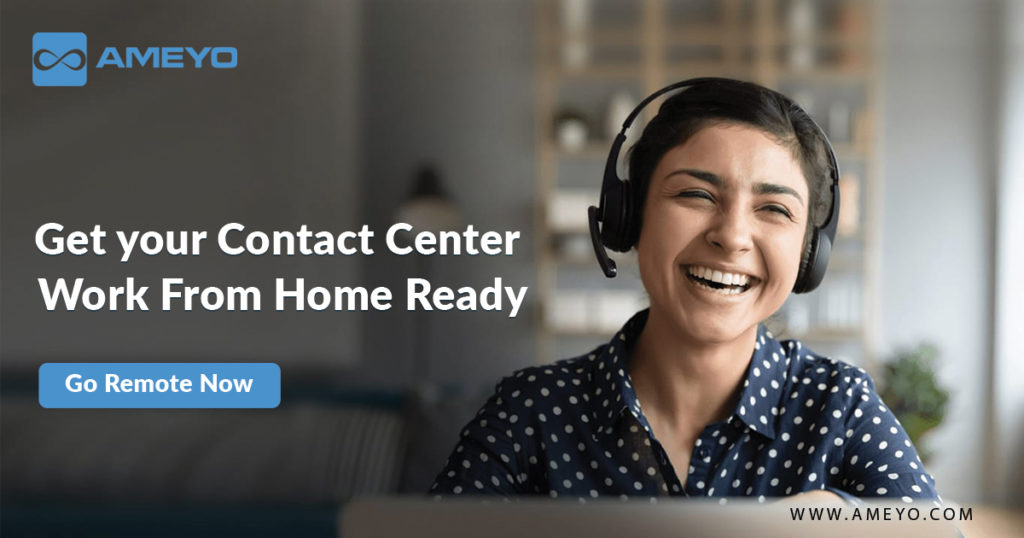 Knowledge Management System
Artificial Intelligence
Remote Call Center Solution
Ameyo's knowledge management system allows businesses to manage a knowledge base repository of articles, FAQs and other relevant information that makes it easy for customer service reps to deliver contextual information.
Ameyo's AI platform is a future-ready solution built to resolve customer query and open tickets in a quick turnaround time. Backed by NLP or Natural Language Processing, the platform can conduct sentiment analysis on textual data and assist agents to prioritize ticketing.
Ameyo's AI platform is a future-ready solution built to resolve customer query and open tickets in a quick turnaround time. Backed by NLP or Natural Language Processing, the platform can conduct sentiment analysis on textual data and assist agents to prioritize ticketing.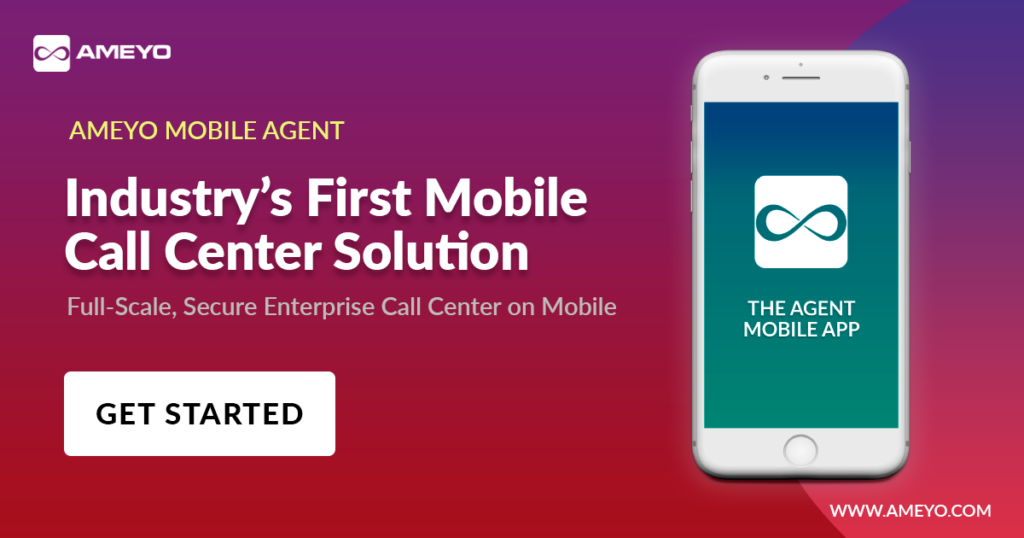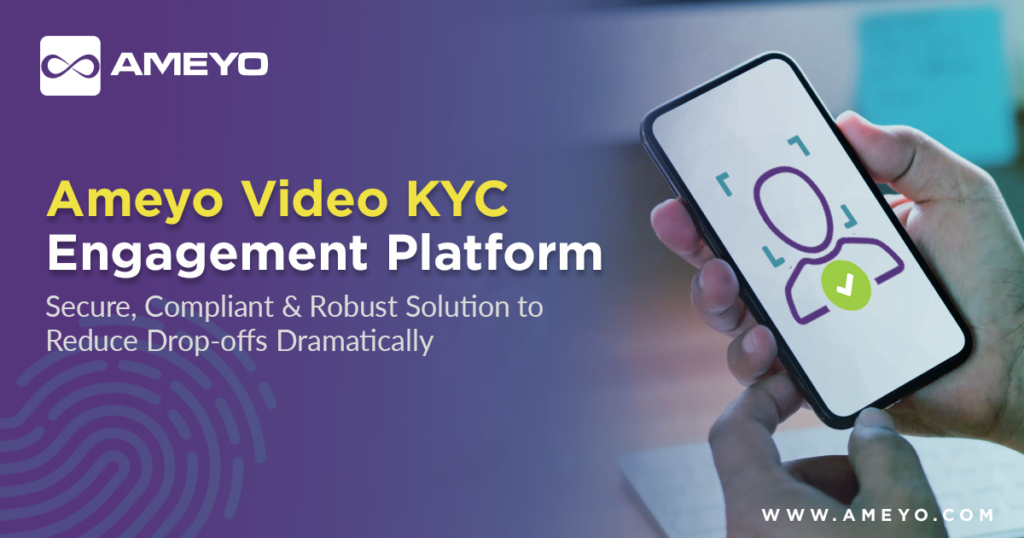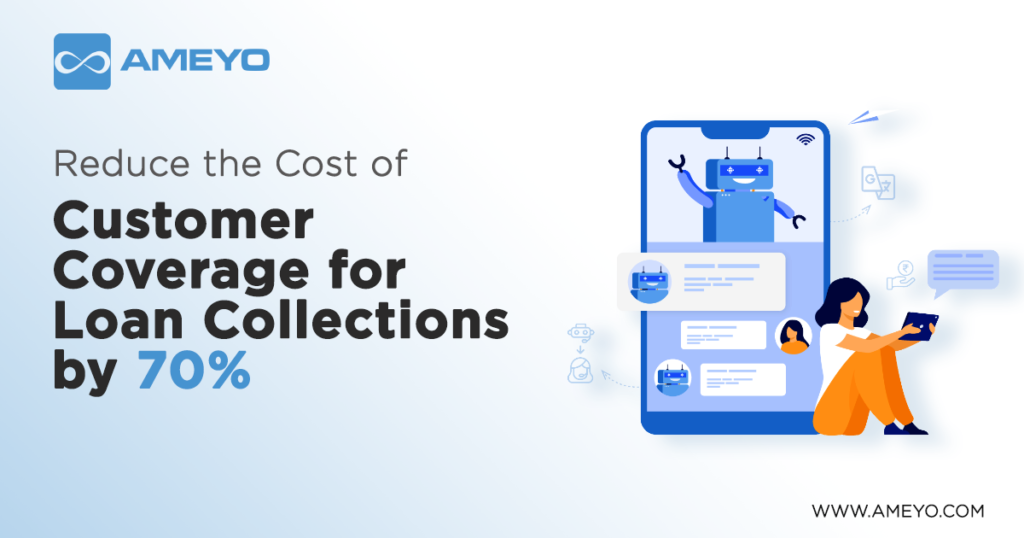 Mobile Call Center Solution
Video KYC Solution
Collections Bot
The Ameyo Mobile Agent- An industry-first call center mobile application with enterprise-ready call center and security features built for a remote workforce. Now, onboard your agents faster and make customer service smooth with Ameyo's easy-to-use mobile call center solution.
Ameyo's Video KYC Solution helps to reduce your KYC completion cost by up to 90 percent with immediate video KYC deployment while enjoying a 20 percent more completions compared to any standalone video KYC platforms. The solution completely complies with (RBI) and SEBI's regulatory guidelines
Ameyo Collections Bot to reduce the Cost of Customer Coverage for Loan Collections by 70%. Automate loan collection tasks with a Humanized Collections Bot. Ameyo's collections bot integrates with core banking and backend systems to identify the context and personalize the conversation.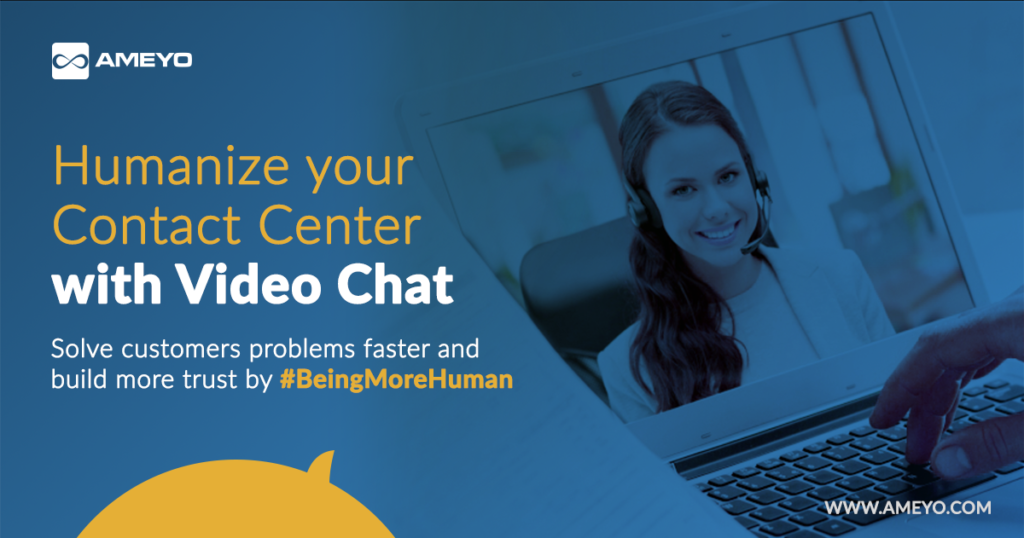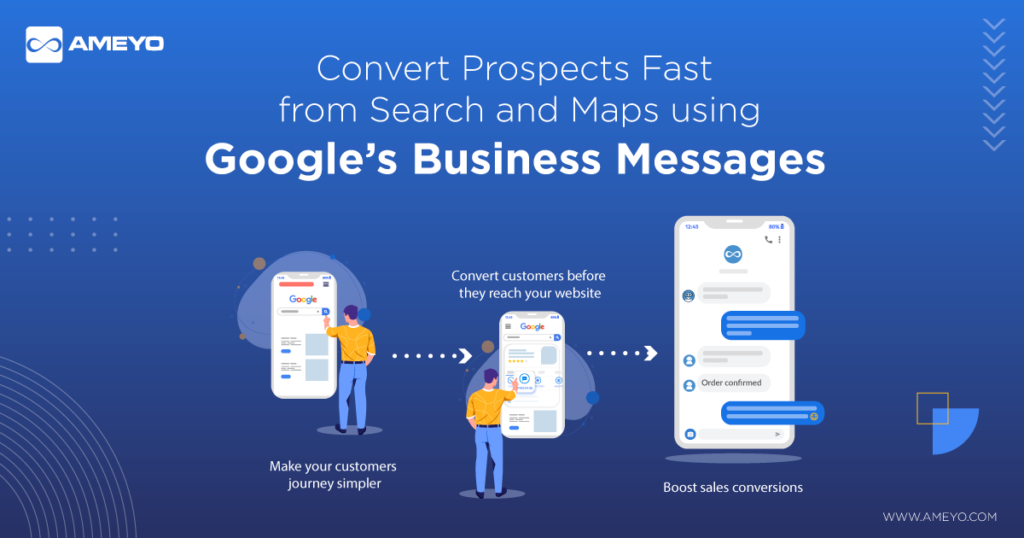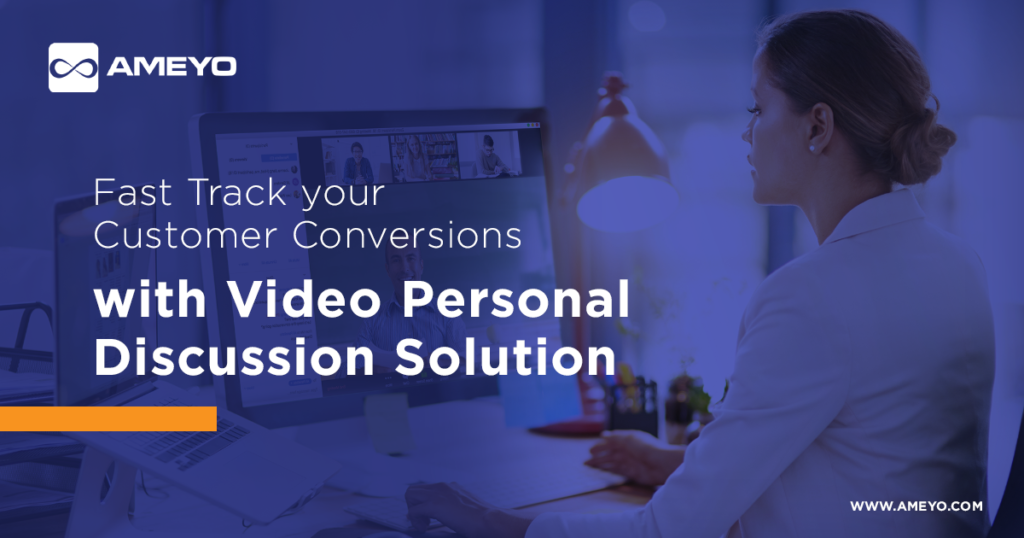 Video Contact Center Solution
Google's Business Messages
Video Personal Discussion
Ameyo Video Contact Center Solution for Digital Sales, Relationship Management & Customer. Use Ameyo live video chat platform to have real-time face to face discussions with your customers for sales, servicing, or relationship management. 
Convert Prospects Fast from Search and Maps using Google's Business Messages. Ameyo can help you with the implementation and optimization can help business to get started with Google Business Message integration.
The meeting or discussion between the lender and borrower prior to sanctioning the loan is referred to as personal discussion for loans. Ameyo Video Personal Discussion Solution helps to drive differentiated customer experience.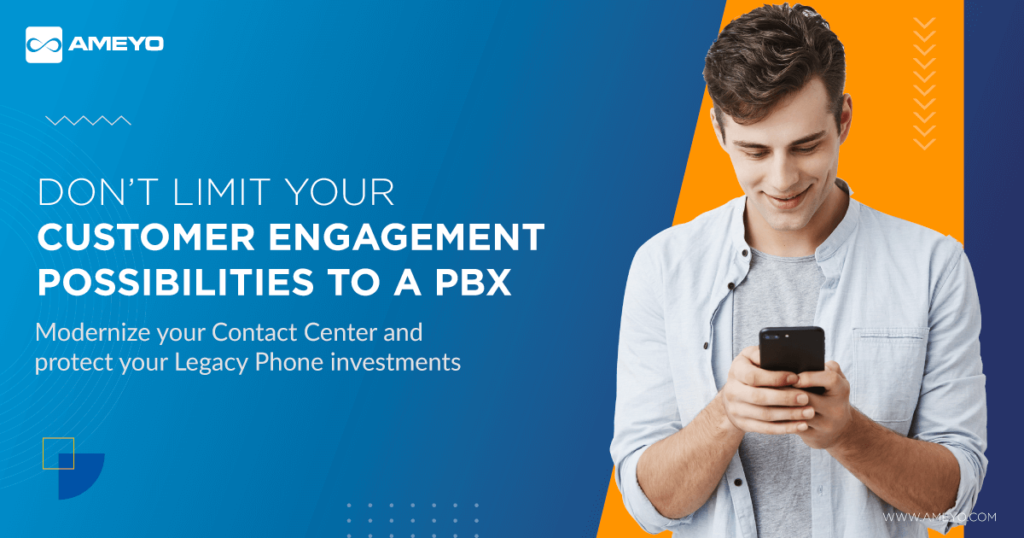 PBX Vs Contact Center Software
Upgrade your legacy PBX system to the modern contact center software. You should upgrade your legacy PBX System because of Limited and Outdated Features, Lack of Efficiency, High Dependency, Less Turnover, High Infrastructure Cost, No Omnichannel Engagement and Broken Customer Experience